Optimize your onboarding processes and

recognize revenue faster
Moovila Activate automates your work streams from closed-won deal to delivery to customer success. Accelerate your client, partner and acquisition onboarding.
No disjointed reporting. No resourcing guesses. No delayed revenue. No worries.
Most onboarding projects

cost 3-4 times more

than originally budgeted*
Stop risking time to revenue!
Get a clear line of sight and deliver on time, every time with Moovila Activate.
Optimize resources for profitability
Comprehensive, automated work and resource management
Moovila Activate connects your projects, CRM data, resource information, and team calendars into a centralized record that updates itself in real time. Always know your team's precise availability, if and when you need to hire, and who to assign work to so you can consistently deliver on time.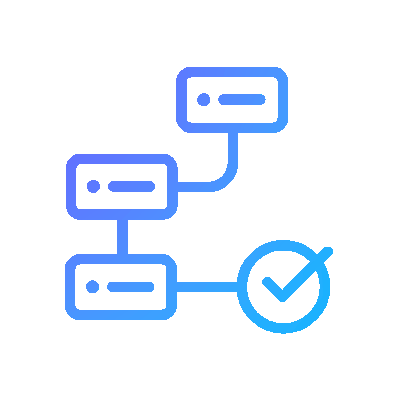 If all of these data categories aren't feeding your resource picture, you can't accurately plan capacity or forecast timelines.
Align skills and capacity with project demands
Easily find the best suited teammate for each task and assign work based on skills, role, and real-time availability.
Balance workloads and beat burnout
See, balance, and plan your workforce accurately in real-time, even as changes occur. And, prevent overloading top performers with alerts to capacity conflicts across your portfolio.
Track time and work in the same place
Keep projects running smoothly and on budget to bill more accurately and easily.
​
Review and approve time & expenses

Drill down by person, tasks, projects, billable/non-billable hours

Connect to QuickBooks for invoicing
"Now that Workday is up and running – on time and on budget – we are expanding the Moovila automated work management technology across other critical initiatives in our organization."
Keith Morrison, VP Total Rewards, Meijer
Deliver on time and on budget
Autonomous schedule monitoring
Only Moovila Activate helps you proactively solve problems and prevent delays that erode margins with 24/7 schedule monitoring and AI-powered remediation.​
Quickly resolve issues in your plan with guided,
AI-powered remediation.
Dynamically score project health and receive automatic alerts when issues arise.
Autonomously scan workstreams for issues like structural flaws, capacity conflicts and delayed milestones.
Create or adjust plans that align with your budgets
Easily load resources at a high level before your onboarding schedule is fully built out. Moovila Activate keeps your plan up-to-date and aligned with your budget, even as work is added or changed.
Client communication and visibility
Clearly show the customer journey to set expectations. Customers can see how their delays impact the timeline, saving you from a tough conversation.
Revenue recognition forecasting
Moovila Activate connects your project plans with resource and time tracking data so you can accurately forecast profitability.
Resource scenario modeling
Create what-if scenarios to make smarter decisions around workforce planning—and your bottom line.​
"Moovila helps not only identify issues with our plans but helps us take proper action earlier. Then combine that with the integration with calendars, capacity analysis and resource management, and we have a revolutionary change within our organization."
Sunshine Brown, Customer Success Manager, HRMS Solutions
Continuously improve processes
Process improvement made easy
Know if you delivered on time, and if not, see exactly what to adjust with process intelligence so you can:
​
Dial in project bids

Develop clearer cost estimations

Forecast with more accuracy
Always on. Always accurate.
Moovila's intelligent platform naturally uplifts organizational excellence by monitoring your projects and processes for risks and key insights to deliver answers to your business' critical questions.
With Moovila Activate, you'll never have to wonder:
How profitable, exactly, are we?
What are the hidden risks?
The 5 Most Dangerous
Vulnerabilities in Every Onboarding Project
Learn how to prevent hidden risks that cause costly onboarding delays and optimize resource management >>
Smart platform. Easy integrations.